Schon öfter habe ich mich gefragt, welche Leistung genau eigentlich mit einem Leistungsschutzrecht für Presseverleger geschützt werden soll. Das konnte mir bis jetzt niemand halbwegs plausibel erklären.
Wie so häufig bei solchen Themen kommt mir nun Clay Shirky zu Hilfe, der in einem Interview mit Findings.com auf den Punkt bringt, warum ein solches Leistungsschutzrecht keinen Sinn hat.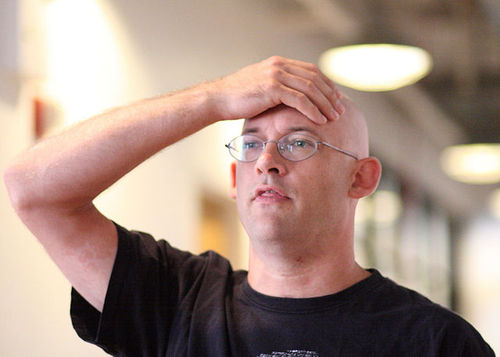 Um genau zu sein: Er wurde selbstverständlich nicht nach solchen bundesdeutschen Petitessen gefragt, sondern danach, wie sich das Verlagsgeschäft verändert. Seine Antwort:
Publishing is not evolving. Publishing is going away. Because the word "publishing" means a cadre of professionals who are taking on the incredible difficulty and complexity and expense of making something public. That's not a job anymore. That's a button. There's a button that says "publish," and when you press it, it's done.
Siehe auch Mathew Ingram bei GigaOM: Publishing is no longer a job or an industry — it's a button
Foto: Ragesoss (Lizenz)