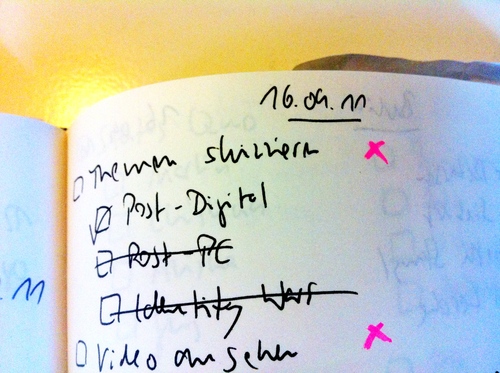 Als wir im vergangenen Herbst über das Motto der NEXT Berlin 2012 nachdachten, da war auch das Stichwort Post-PC in der engeren Auswahl. Steve Jobs persönlich hatte bei der Vorstellung des iPad 2 vor einem Jahr klar gemacht, wohin für Apple die Reise geht.
Ein Jahr später liefert sein Nachfolger Tim Cook aus Anlass der Präsentation des neuen iPad beeindruckende Zahlen: Im vergangenen Quartal trugen die Post-PC-Geräte iPod, iPhone und iPad bei Apple 76 Prozent zum Umsatz bei. Allein das iPad fand von Oktober bis Dezember 15,4 Millionen Käufer – und schlug damit sämtliche führenden PC-Hersteller. Marktführer HP kam mit seiner gesamten PC-Linie auf 15,1 Millionen Stück.
Der PC (und damit auch der Mac) ist nicht mehr das Zentrum des digitalen Lebens, sondern nur noch ein Gerät unter vielen – oder steht gar komplett zur Disposition. Apple treibt diese Entwicklung selbst voran, indem das iPad immer mehr Funktionen und Apps bekommt, die bis dato einen PC benötigten. Es ist die alte Vision von Steve Jobs: The Computer for the rest of us.

Und damit könnte am langen Ende der Geschichte Steve Jobs doch noch den Krieg gegen den PC gewinnen, wenn nicht mit dem Mac, dann mit dem iPad. In den Köpfen ist der Krieg schon gewonnen.