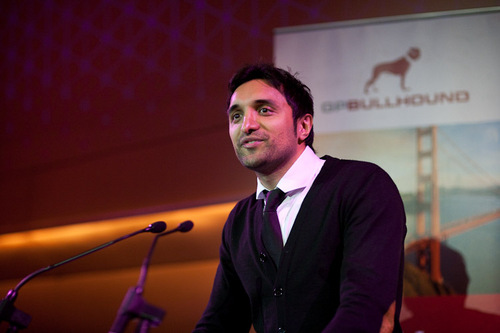 Ajaz Ahmed, Gründer von AKQA (Foto: Media Momentum)
AKQA hat gerade in W&V die Eröffnung eines Berliner Büros angekündigt. Es ist eine tolle Agentur, und wir bei SinnerSchrader freuen uns, dass AKQA nach Deutschland kommt.
Wir brauchen Unterstützung: Wir wollen überall im Markt klar machen, dass digital die Zukunft des Marketings bedeutet, mit Innovation, mit starkem E-Commerce und mit einem tiefen Verständnis der Erwartungen des interaktiven Konsumenten. AKQA drückt es vielleicht nicht so aus, aber sie vertreten diese Haltung.
Also, "a very warm welcome and we are looking forward to seeing you in Berlin at our next conference on May 11 & 12, 2010. It is called Game Changers."
Laurent Burdin
Geschäftsführer SinnerSchrader (Hamburg, Frankfurt)
PS: Nur die Antworten von Ajaz Ahmed im W&V-Interview sind Standard und nicht innovativ.