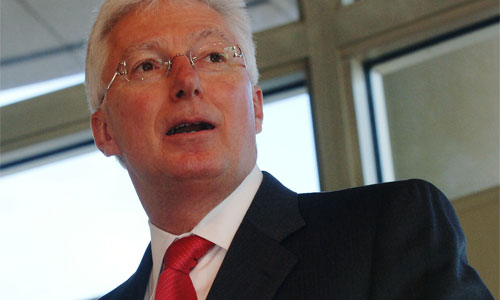 Last June, A.G. Lafley stepped down as CEO of Procter & Gamble, a position he held since 2000, but remained chairman. Now he announced that he will leave the chairman job as well.
It is not overstating things to say that Lafley brought P&G into the next century — and turned the once-staid company into a hive of innovation, bold business deals, and an absolute focus on the customer.
Together with Ram Charan, he wrote a book called The Game-Changer. The title slightly reminds me of the conference motto we've chosen for next10.
In his book, A.G. Lafley sums up his recipe for P&G's success in five simple steps:
We put the consumer at the center of everything we do.
We opened up.
We made sustainable organic growth the priority.
We organized around innovation.
We began thinking about innovation in new ways.
Sounds familar? Let me put it this way: A.G. Lafley adapted the secret formula of success for Web 2.0 to the consumer goods industry – and he started at a time well before Tim O'Reilly even coined the term itself. And so he changed the game.