Most marketers have never thought of digital as a wonderful place to build a brand. But that must change if their brands are to stay relevant in our digital era.
Eine neue Razorfish-Studie zeigt interessante Einsichten, wie Konsumenten im Netz mit Marken interagieren. Beispielhaft seien drei besonders plakative Zahlen herausgegriffen. Demnach lassen sich 65 Prozent der Befragten durch Onlineerlebnisse in ihrer Meinung über eine Marke beeinflussen.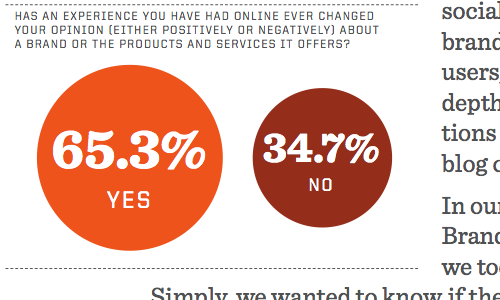 Noch krasser ist die zweite Zahl: 97 Prozent sagen, dass dadurch ihre Kaufentscheidungen (online wie offline) beeinflusst wurden.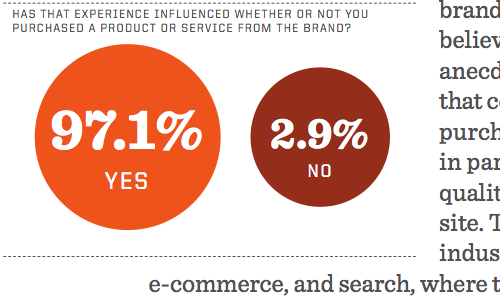 Und 64 Prozent wurden aufgrund eines digitalen Erlebnisses schon einmal zum Erstkäufer.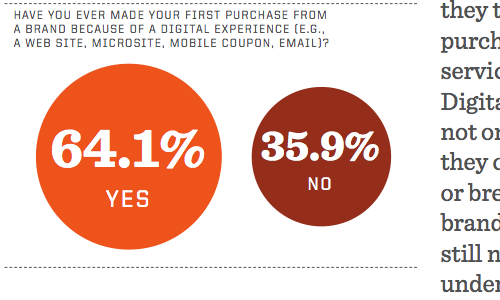 Für die Studie wurden 1.000 Konsumenten in den USA befragt. Die Befragung fand online statt, setzte also Internetzugang voraus. [via]