Seit einigen Tagen ist der neue Geschäftsbericht [PDF, 3,1 MB] der SinnerSchrader Aktiengesellschaft online. Im Imageteil stellen wir kurz unser Leistungsversprechen, unsere Positionierung, Vision und dergleichen vor. Das sieht beispielsweise so aus:



Oder auch so: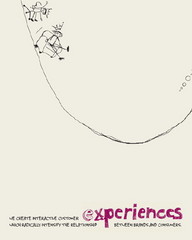 Konzept und Gestaltung unseres Geschäftsberichts stammen von heureka! aus Essen. Für die letztjährige Ausgabe hat heureka! übrigens einen reddot design award erhalten.
Und hier zum Vergleich ein Ausschnitt aus der Website von Wieden+Kennedy Tokyo: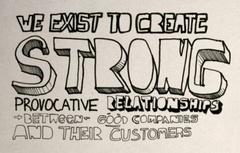 Gewisse optische wie inhaltliche Parallelen sind nicht zu übersehen.
SinnerSchrader:
We create interactive customer experiences which radically intensify the relationship between brands and consumers.
Oder kurz:
Creating Radical Relationships.
Wieden+Kennedy Tokyo:
We exist to create strong provocative relationships between good companies and their customers.
Sicher kein Plagiat, aber schon ein seltsamer Zufall. Oder auch nicht. Manche Ideen liegen eben einfach auf der Hand.