In den letzten Tagen sind mir gleich zwei Websites (und eine halbe) über den Weg gelaufen, die im Vollbildmodus spielen. Für IKEA wartet Nils auf September und mithin auf den neuen IKEA-Katalog. Nebenbei – kam der nicht früher schon im August?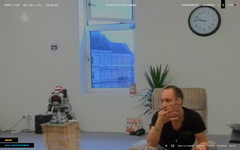 In der Fußzeile gibt es einen kleinen Umschalter für den Vollbildmodus. Die Agentur ist laut off the record übrigens Nordpol, Hamburg.
Sofort im Vollbildmodus startet, sofern der Browser sie lässt, die neue Website von Closed.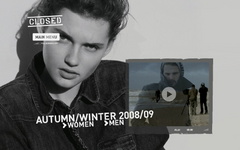 Auch funktioniert die Umschaltung zwischen Vollbild und Normalmodus sauber. Für eine Modewebsite ist Vollbild eine gute Sache.
Especially when it comes to fashion brands, to be able to exploit the whole screen, without the functional but ugly browser buttons, allows you to establish a cleaner, more immersive, visual relationship with the user.
I really like the Closed website (and even their collections), because it's aesthetically fascinating, easy to navigate and, last but not least, it integrates well the e-commerce part into the virtual look book.
Die Website stammt laut Quelltext von unseren Ottenser Nachbarn Superreal, deren eigene Website momentan auch sehr schön mit Vollbild spielt.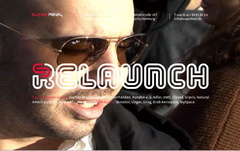 Haben wir es da mit einem neuen Trend zu tun? Fallen Ihnen gar weitere Beispiele ein? Dann lassen Sie es uns bitte wissen.